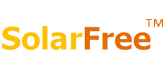 A Unique Opportunity to Benefit For Home Owners
SolarFree for Home Owners
SolarFree Home Roof Top Solar that Pays you.
Innovative scheme builds equity value for the Home.
Fastest Payback for Home Solar Roof Top in the Industry.
Utico, the Middle East's leading Full service private utility with a reputable Industry track record & having won several Global & Local awards, has announced a path breaking program for Home Roof Top Solar that is intended to revolutionize the Roof Top Solar market and benefit many Home owners.
The program called SolarFree allows any Home Roof Top Solar owner to acquire a Solar Roof Top system for his Home by either purchasing it or through an in-house financing arranged by Utico
Benefits
No long term liability through a Power purchase agreement or a long term lease with the company of 10-15 years.
Returns
System at a fixed price guaranteeing the Home owner a return even if the Solar system does not produce any Power
Payback
Investment money back within a period of 3 years or for elite qualified consumers, within 2 years.  This means the installation is free to the Home owner at that time
No Hidden Costs
The important thing is that the investment will not have any hidden costs
Not A Utility Bill Paid In Advance Feeling
SolarFree is not like your utility bill is being paid 7 years in advance to get a payback as is per the current market offerings.
No Long Term Debt Liability
Also no Home owner will have a long term 10-15 years debt like deal or instrument  tied to the deal.
Home Owner Empowerment
This program frees and empowers the Home Owner.